Legal Expertise and Experience Serving Northern Alabama with Offices in Huntsville and Decatur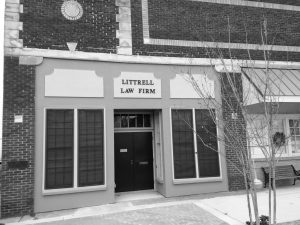 Quality
Littrell Law Firm is dedicated to providing the highest quality of legal services possible. The firm employs the latest technologies to minimize the cost to the client and enable the efficient handling of complex matters.
Communication
Littrell Law Firm clients stay informed on the status of their matter, and are provided timely notice of new developments. Mr. Littrell makes himself personally available to clients via telephone and email, and in person meetings.
Perspective
A cost/benefit analysis of available options is always discussed with clients beforehand. Littrell Law Firm ensures that clients consider the economic and non-economic values associated with different courses of action.
Straightforward
Littrell Law Firm clients know Mr. Littrell will be working on their matter and appearing in court, as opposed to having an unknown associate attorney doing all the work.