Family Law Attorney Assisting Couples with Prenuptial Agreements in Northern Alabama
Offices in Huntsville and Decatur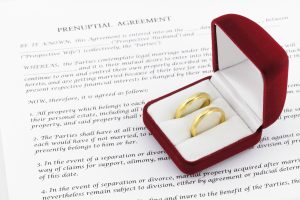 Spouses-to-be often choose to enter into a prenuptial agreement before the big day. In general, a premarital agreement provides for each spouse's rights in the event of divorce and/or death. Whether you want to have a prenuptial agreement prepared to ensure it will be enforceable or have been provided a prenuptial agreement and you would like to know exactly what it means, we can help. Please call (800) 621-3591 or contact us to speak to an Alabama prenuptial agreement attorney in Decatur or Huntsville, Alabama today.
Prenuptial agreements may cover numerous issues, including:
Characterization of assets
Alimony
Survivor's rights
Elective share
Exemptions
ERISA waivers
We understand that every couple's situation is unique. Our clients are sometimes surprised by the considerations that are important for premarital agreements. We make every effort to ensure you are comfortable with the terms of the agreement before you sign. A consultation with an Alabama prenuptial agreement attorney can provide you with the peace of mind of knowing the technicalities of prenuptial agreements and your options.
Please call (800) 621-3591 or contact us to speak with an experienced premarital agreement attorney in Huntsville or Decatur, Alabama, today. We will give our honest evaluation of your child custody situation so that you know what to expect.