Experienced Accident and Injury Attorney Serving Alabama's Injured with Offices in Huntsville and Decatur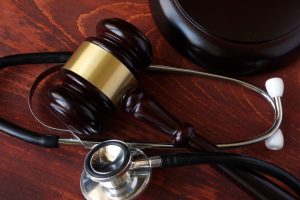 If you or a loved one has been injured in an accident, you may not know where to turn.  Please call (800) 621-3591 today or contact us to speak to a personal injury attorney in Decatur or Huntsville, Alabama. We handle personal injury cases throughout north Alabama, including Madison, Morgan, Limestone, Lawrence, Lauderdale, Marshall, Cullman, Winston, Jackson, and Dekalb counties.
We understand that everyone's situation is unique. Our clients are sometimes surprised by the things that are important for their personal injury cases. A consultation with an experienced Alabama personal injury lawyer can provide you with the peace of mind of knowing what to expect and your options. You will not pay unless we win. We offer free consultations for personal injury cases.
Littrell Law Firm, P.C. handles different types of Alabama personal injury cases, including:
Car wrecks
Motorcycle wrecks
Tractor trailer accidents
Wrongful death
Catastrophic injuries
Slip and fall
Injuries in stores
Wrongful termination
Sexual harassment
Dog bites
Defective products
Medical mistakes
An experienced Alabama personal injury lawyer will inquire into numerous aspects to determine the best way to handle your situation. We may be able to settle your case and avoid lengthy court proceedings. However, if we are not able to reach a favorable settlement, we will take your case to trial. An experienced personal injury attorney can help you to present all relevant facts in your case to ensure you obtain the best outcome possible.
Car Accidents
Preparation is crucial in car wreck cases. If you are in a car accident, there a are a lot of things that should be done, including:
Check for injuries
Call 911
Get witness names and numbers
Take pictures of the cars and accident scene
If injured, go to the hospital
Follow the doctor's instructions
Let your employer know, if you will miss work
Report the accident to your Insurance company
Call (800) 621-3591 to speak to a personal injury attorney
If you are injured in the accident, you may be unable to do everything yourself. We fight to get you the compensation you deserve and make you whole.
Uninsured/Underinsured Motorist Coverage
If the driver responsible for the accident does not have insurance or not enough insurance to cover your damages, there may be other options to collect. Alabama automobile liability insurance coverage is required to include coverage for uninsured motorists, unless you rejected such coverage in writing. If you were a passenger in a friend's car at the time of the accident, the friend's insurance coverage may pay for your damages in these situations.
Please call (800) 621-3591 or contact us to speak with an experienced personal injury attorney in Huntsville or Decatur, Alabama, today. Whether you have recently been injured or are tired of trying to deal with the insurance company on your own, we will give our honest evaluation of your situation so you know your rights and what to expect.